How is the night life in Negril
we don't let them go down with the sun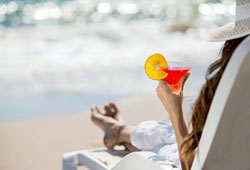 Not in the mood for a bar? No problem!
You lie on the beach and get thirsty. You don't want to get up and walk through the warm sand to the next bar, do you? Just stick the little flag in the sand next to your chaise longue and your waiter will rush to take your order.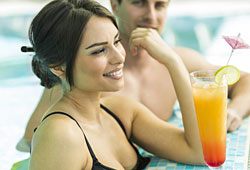 Swim-up pool bar
It's the vacation of your dreams. You are in the pool right now. You don't want to get out of the water. Just swim to the bar and stay in the water. You will be served immediately. If you want to rest for a moment, sit under the thatched roof and enjoy life.
10 a.m. to 6 p.m.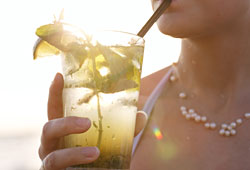 Beach bar
Thirsty beach lovers will find shade and typical island drinks here. Enjoy the gentle sea breeze and the view of the famous Seven Mile Beach.
12:30 p.m. - 3:00 p.m. & 6:00 p.m. - 11:00 p.m.10.00 a.m. to midnight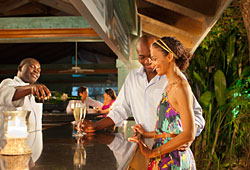 The Terrace Bar
Relax a little from the hot sun and relax in our open air patio at the "Terrace Bar". It's vacation. It is allowed. Have one of our popular rums or a gentle smoothie served. There is entertainment every evening. Our staff will entertain you with their stories. And they all have one in stock ...
12:30 p.m. - 3:00 p.m. & 6:00 p.m. - 11:00 p.m.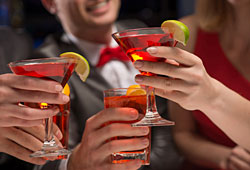 Piano bar
The key is in the name. It's a bar with a grand piano. But what makes them special is the sensational piano player. You ask, he plays. And if he doesn't know the song, whistle the first notes and the right song will be played right away. We have even more to offer. There is a cheese and wine party on Sundays. Cocktail night takes place on Tuesdays and karaoke on Wednesdays. Dancing is the order of the day on Tuesdays and Saturdays after 10 p.m. Come on - celebrate with us. After all, you are on vacation. From 6.30 p.m. until the last guest leaves.