Is Chengdu beautiful and worth a visit
Our China trip begins in Chengdu in Sichuan
Such is the importance of food in China: "Chi fan le ma? Have you eaten today?"
is the greeting among the Chinese.
Sichuan: 10 days - from the city of Chengdu to the Tibetan highlands
Chengdu City - Confident with attraction
When you talk about Chengdu in China, you think of pandas, spicy food, terrible smog, bad traffic, the ease of being, mahjong, tea houses and the best nightlife in China.

Sichuans Capital Chengdu they say it is the most relaxed metropolis in China, self-confident and eager to party - people work on the coast, they relax here. Whether that has something to do with the subtropical mild climate? Because you are on the same geographical latitude as Cairo. We are in one of the fastest growing cities in the world (soon to have 15 million inhabitants), new residential high-rises are being built up everywhere, chaotic traffic and smog are part of everyday life. In the center you can still find the old socialist charm and traces of a 3000-year history. Rivers surround the center and make orientation quite easy. Many attractions can be reached on foot, or you can jump into one of the cheap taxis, which are in short supply at peak times, as in all Chinese metropolises. But Uber can help here too.
Chengdu is somehow personable, not only because of the adorable giant pandas at the gates of the city, for which many visitors come above all. There is the famous spicy Sichuan cuisine and the many hot-pot restaurants. Old promenade with all kinds of local snacks and the face-changing Sichuan Opera. But above all, it is fun to spend time in the urban, evergreen parks, where the contemplative and pulsating life of the residents can be observed, with professional ear cleaning or karaoke. The city is untouristic, its visitors are mostly local tourists who like to photograph us Westerners, preferably tall people and in front of a Starbucks. A guide tells us that tall people in China are paid better than smaller ones, e.g. for security guards.
And there is a lively nightlife in Chengdu. In case anyone should be tempted, there could be a rude awakening to a bottle of fake alcohol. Chengdu is famous for its clubs and sexy girls.
Current bar scene and local city blog Gochengdoo
We have two entertaining days in Chengdu and time for the +7 hours change before we continue our journey intoTibetan highlands in western Sichuan, the vast land of the Khampa Tibetans and Yak Cowboys.

Arrival - Chengdu Airport: Frankfurt flies directly to Chengdu Airport (LH / Air China), we find a top offer from Qatar Airways and fly from Munich via Doha to Chengdu (with time for an interesting Doha visit on the return flight). Chengdu and the Tibetan highlands in Sichuan can be planned as a completed China trip in just 2 weeks.
Danger! In the month of March On the Dalai Lama's birthday, the government closes this region to travelers (see Tripadvisor forum.
The tips for the Chengdu sights
Dance, tea and ear cleaning in the Volkspark
Renmin Park, also known as People's Park, has existed since 1911 and is extremely popular with citizens, especially on the weekends. A public park full of vitality, in which whole families indulge in their quiet and loud amusements. An unmistakable reality performance runs on the large square. Chinese aerobics dance, grannies screeching while singing weird karaoke and housewives doing catwalk poses. Everything at full volume, a deafening but entertaining chaos that does not seem to bother the Tai Chi practitioner with the inner martial arts next door, as well as the ancients with the water calligraphy, which he draws on the floor with an aesthetic ease - an art form of ephemeral beauty.
Passing ear cleaners and sugar artists, we come to the amusement park, which you could think of as dating back to Mao's time. The ravages of time are gnawing at the rides, characterized by the sub-tropical climate but probably still roadworthy, worth seeing! It gets quieter in the bonsai rock garden and the goldfish pond, where parents buy their children baby bottles with fish food, which the big goldfish suck greedily.

It is time to visit one of the traditional tea houses, an indispensable part of everyday life in Chengdu. No sooner have we leaned back in the bamboo chair than the ear cleaner arrives with his fine tools. A kind of tuning fork is supposed to massage the nerves in the ear through vibrations. Many of his customers are addicted to it. We stick with tea, lemon, jasmine, green bamboo or chrysanthemum, which is always served here with a pot of hot water to top up and invites you to linger for a while.
COOK KITCHEN NEAR PEOPLE'S PARK. Tip: walking around the park is an interesting tour with small traders, shops for daily needs, good food stalls and a market. Communication is poor in the tiny soup kitchen on southern Junping Street, but we want what everyone has anyway and we get it on the table right away. A very tasty soup with a kind of Chinese spaetzle insert, which is repeatedly scraped into the giant pot of boiling, strong meat broth. We are immediately involved in a 'Chinese conversation' from our very curious table neighbors who absolutely want my husband's cell phone number.
ONCE ABOUT THE FRESH MARKET. After the soup, we continue to People's Park, we come across the large covered fresh market, which magically attracts us. Discover and smell foreign things, see what other people put on the table. From fresh mapo tofu to smelly tofu, giant toads, strange mushrooms on tree trunks, or young bamboo shoots that grow up to half a meter a day. Next door all kinds of fresh pasta and handmade dumplings.
The panda - China's greatest treasure
Chengdu is the world capital of the panda, which is not only the heraldic animal of the WWF, but also a branded product. We can find him everywhere, even on the cigarette packs, but that doesn't affect his image. The tourist hype about the pandas makes us wonder whether the trip is really worth it? We decided to get into the taxi and half an hour later the cuddly bears conquered us in no time.
As if out of a children's book, they look almost sad, cute and clumsy with black eyes and plush ears. So playful and trusting that you want to protect them and seriously ask yourself how these innocent animals have survived in the wild so far.
The panda is native to the west of China only. He only eats bamboo and up to 38 kilos a day, which have to be digested. Cellulose-degrading bacteria, which could even produce biofuel from wood chips, help him in this process. Eating is a strenuous full-time occupation for the panda, and it does happen that he nods off while chewing bamboo. Panda Day is not enough for anything more than eating and sleeping - with the result that the animals reproduce very slowly. A pressing problem that makes the research station inventive.
In order to ensure more offspring, the pandas have already been given Viagra themselves or panda sex videos have been played. Allegedly successful. The offspring rate is one cub in two years. The lightest baby panda in Chengdu's hatchery weighed only 68 grams. When it reaches its full height of 150cm, it can weigh up to 150 kilos.
At the 'Nursery' rearing station, visitors are led past the window to take a look at the current offspring, the mostly sleeping panda babies, which could also have come from a toy shelf.
In 1869, the panda was discovered and photographed in China by a French Jesuit priest and thus shown to the outside world for the first time. The western world only saw the giant panda alive in 1936 when the American Society widow Ruth Harkness managed to bring a nine-week-old female panda to the USA. She caused a huge stir when she returned with a baby panda in her arms that she bequeathed to the Chicago Zoo. An estimated 1,600 panda bears still live in the wild and around 300 are in captivity.
In old communist times, the big giant pandas were often used as ambassadors and given away to certain states to maintain relationships, for example in 1972 to President Nixon and later also to Helmut Schmidt. Today they are only lent in pairs for 15 years, for a million dollar loan fee per year. Around 50 of these pandas are distributed in zoos around the world outside of China. Back in Berlin since summer 2017 after the last elderly German panda Bao Bao died in 2012. China's President Xi Jinping personally brought the two cute diplomats named Jiao Qing and Meng Meng to Chancellor Merkel.
Information about the panda visit to Chengdu
Chengdu is the largest panda research and breeding station in the world. The spacious park is modeled on the habitat of the giant panda with bamboo forests. A place that also invites you to take a walk or picnic by the lake. If you don't want to go, you can take the park shuttle. Since the panda tires quickly and sleeps a lot, you should be there between 9 a.m. and 11 a.m. when the bears are eating and the panda children are most active: a performance that should not be missed - have not laughed like this for a long time.
If you have 2,000 yuan in cash with you, you get a panda on your lap for a photo for 1-2 minutes (only with advance notice).
The panda breeding station (Research Base of Giant Panda Breeding) is located10km north of Chengdu,Official website with all information, opening times 7:30 am - 6:00 pm, live cam to the pandas. Many hotels offer a daily morning tour to see the pandas or travel by taxi or bus yourself.
Xiaoping's panda cigarettes - found in Chengdu!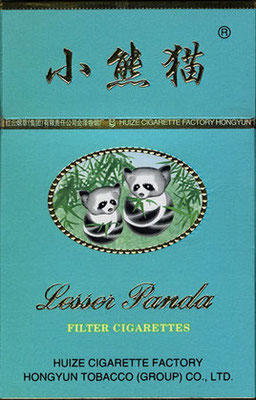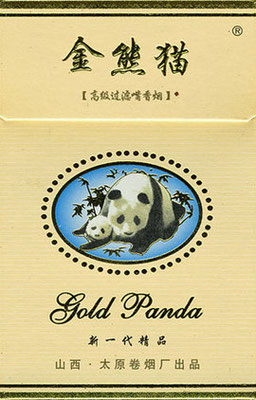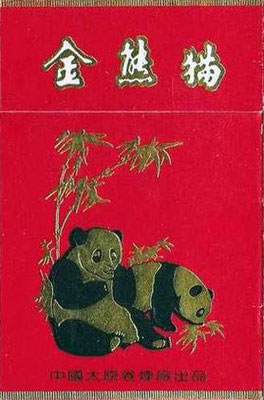 The exclusive panda cigarette became famous through communist leader Deng Xiaoping, who at the age of 92 could hardly be seen in a photo without this cigarette. It was almost impossible to get one of the coveted packages that were equivalent to a status symbol. When the panda cigarettes were launched in 2004, long lines formed in the shops and everyone was only allowed to purchase a maximum of 2 packs, mostly as gifts or souvenirs.
Tianfu Square - Greetings from Mao
In the evening the water games dance on Tianfu Square to a light and music show. Before the Cultural Revolution (1966-1976) there was an imperial palace and a historic old town, which Mao Zedong had completely crushed to the dismay of the residents. Opposite the large, paved Soviet-style square, he is standing in front of the Sichuan Museum of Science and Technology and greets them in a giant form.
Further east one arrives at Chunxi Road, the shopping and pedestrian zone of the locals is the commercial heart of Chengdu with Chinese brands and department stores, small shops and many places to eat.
Everyone can enjoy themselves in the remaining old streets
In Chengdu you can enjoy yourself day and night in the so-called Ancient Streets, restored or rebuilt old streets of which there are only a few examples in the city. Especially in the evening, crowds push their way through the alleys, when they are bathed in the light of the red lanterns, songs are sung live from the bars and the famous Sichuan snacks beckon at many stalls. Interesting souvenirs include handicrafts such as hand-filed, fragrant cedar combs or good Chinese calligraphy brushes made from horse or goat hair. The famous Sichuan Opera is performed daily, a short form for tourists with an entertaining, lightning-fast mask change. Full but definitely entertaining.
The most interesting and popular old street neighborhoods are the Kuanzhai and Jinli.
Kuanzhai Xiangzi - Wide and Narrow Alley