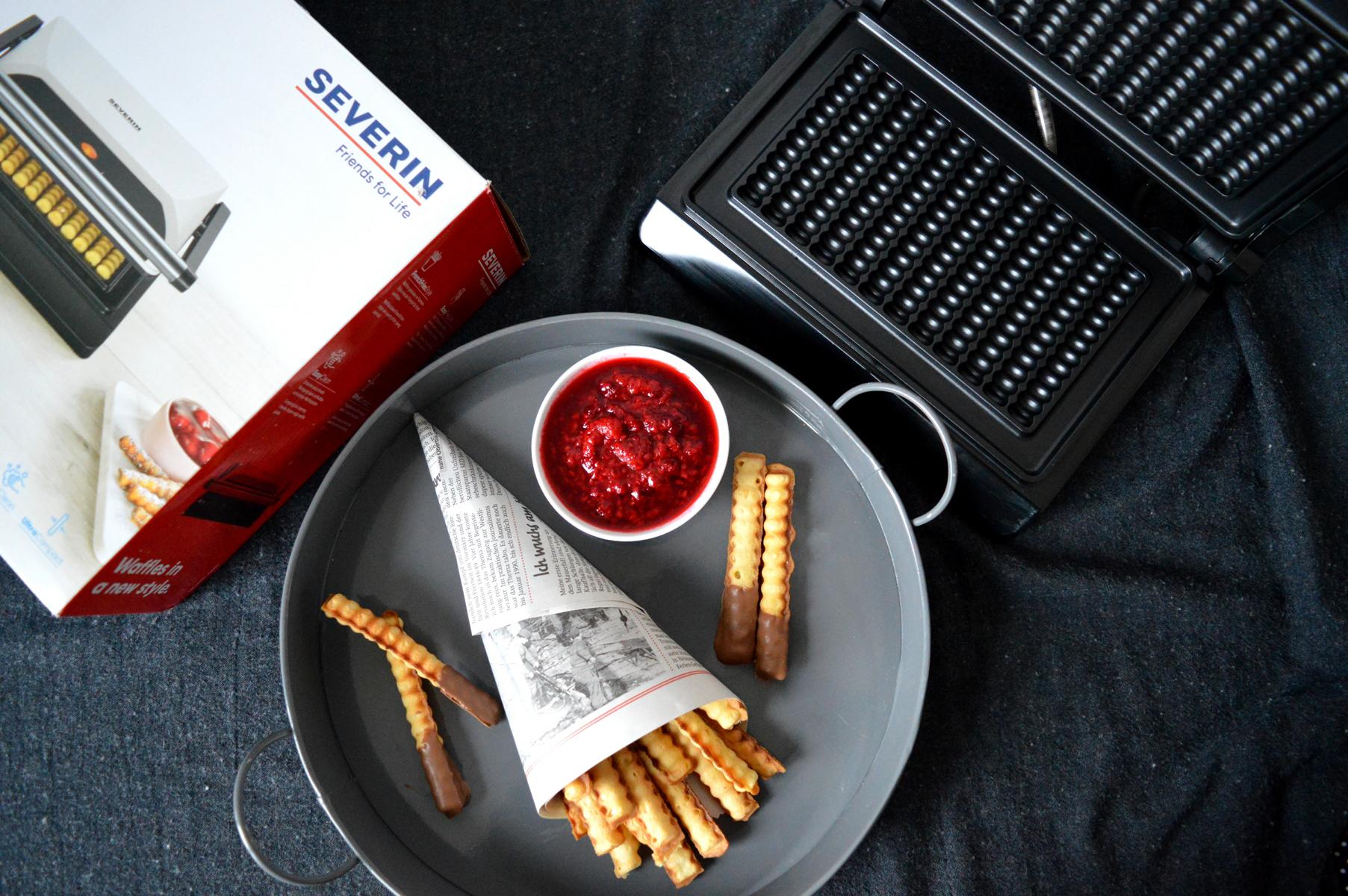 I got an email from a few weeks ago SEVERINget with a
Request if I don't want to test your waffle fries maker. Wait a moment.
Waffles and fries from one machine? At the same time? Ok wow
I love french fries because they are not only delicious, they can also be used
nice snack on the side. And as you may know, if you guys get me too
Instagram follows, I also love waffles. Every weekend there is with me
either waffles or pancakes for breakfast. Preferably with fruits,
Maple syrup, chocolate or yogurt. Sometimes everything together 😉
Every now and then there are also salty waffles with cheese in the batter and one
delicious salad as a side dish. YUM.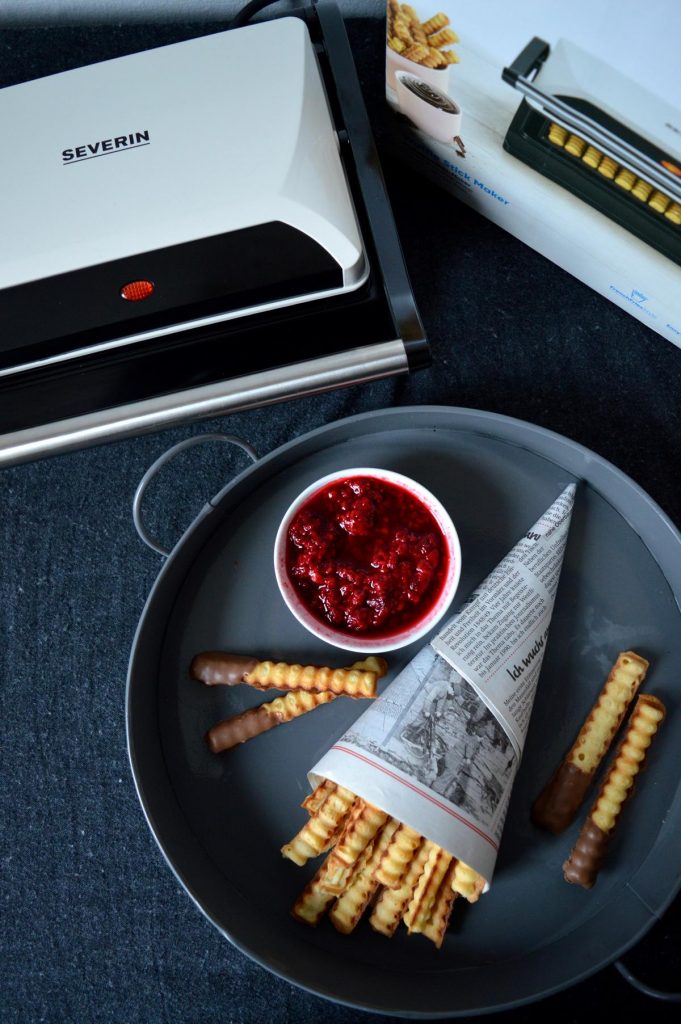 And that's where this new, cool device comes in perfectly. So it turned out
For me the question is not at all whether I'm interested in it, because yeah, yeah,
how cool is that?!
With the waffle fries maker from SEVERIN could put your waffles in
Make chopsticks shape. Is that a good thing? So I think so. You can
Add a fruity sauce and dip it in nicely.
Or you can choose a salty batter and make a delicious herb yogurt dip
to. This is a perfect snack for any party or for them
cozy evening in front of the TV.
At first I found it a bit difficult to fill the mold with the dough,
But then I switched to the piping bag. Thanks to ultra-good
Coating, you get the waffle fries super easy from the
Waffle iron out again. I was very astonished about that, because too
without greasing, nothing sticks inside (at least for me).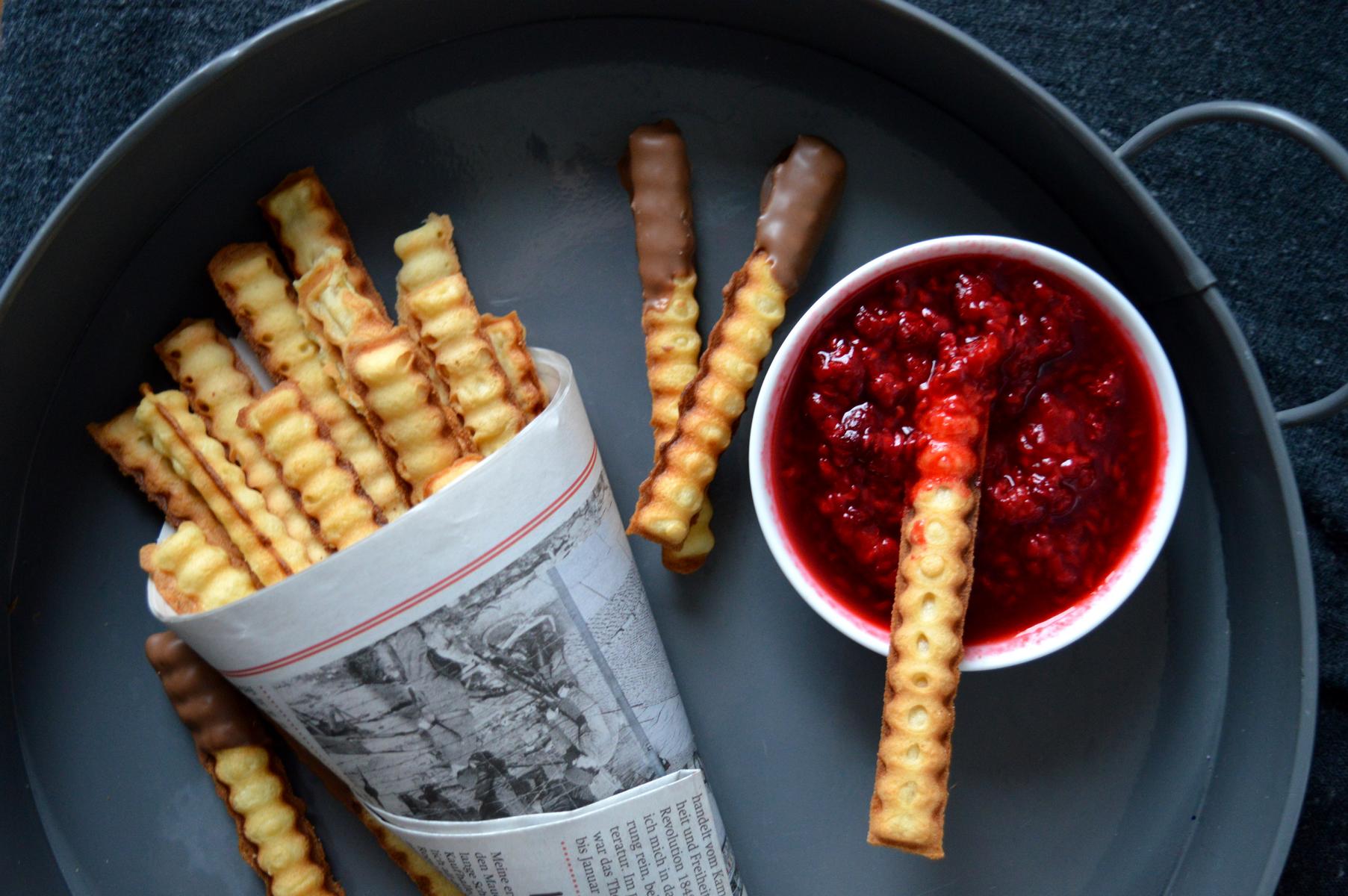 From me personally, the waffle fries maker receives 9 out of 10 points,
There is only a small deduction when filling the dough. Otherwise perfect too
for children's birthday parties or football evenings.
Sharing is caring, so there isn't just one recipe for this for you
delicious fries, no!
Thankfully, I am also allowed to have three waffle fry makers on Instagram
from SEVERIN raffle for you! So please hop over to my Instagram account.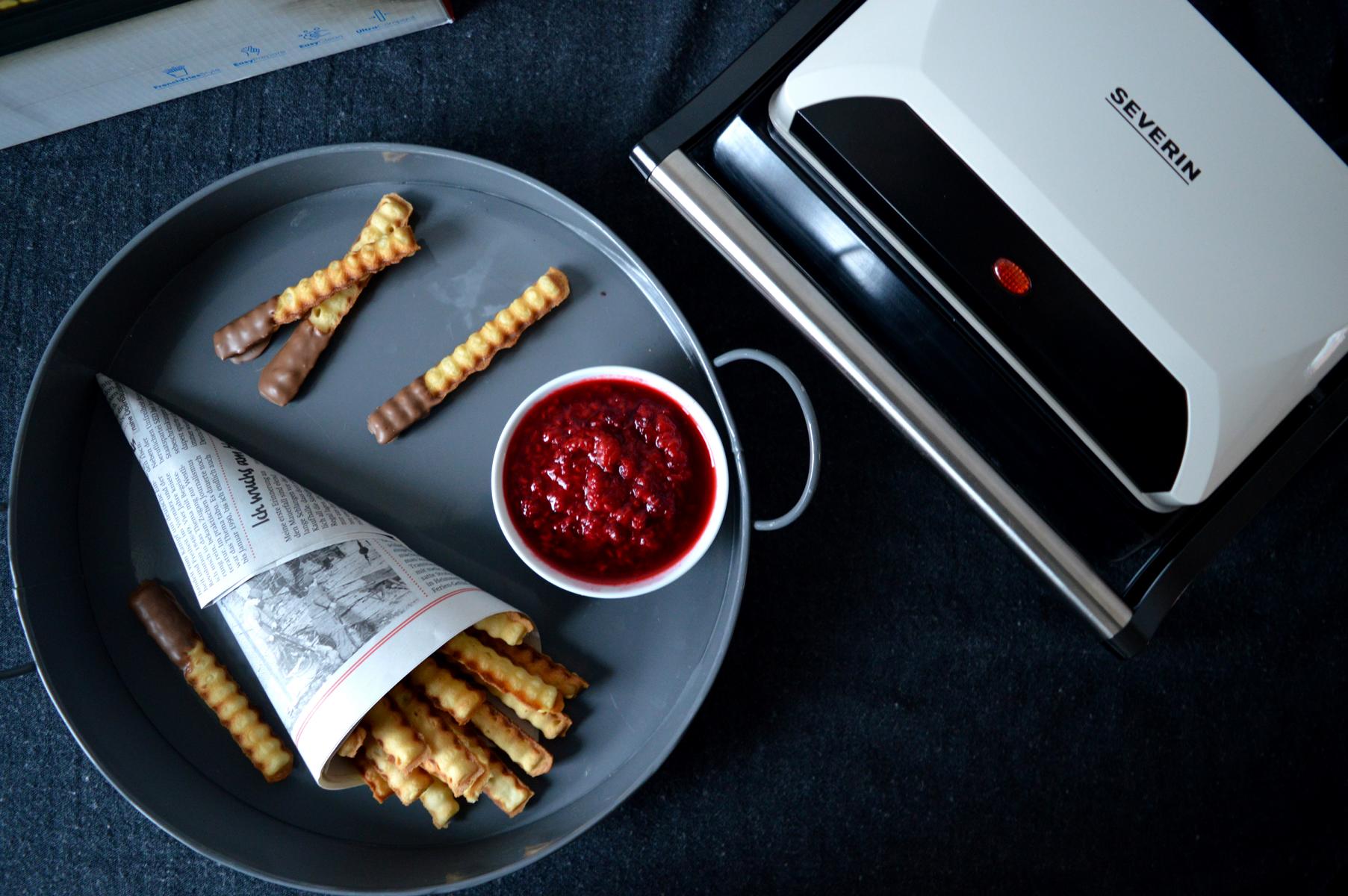 Recipe for 3 people:
80 g soft butter / margarine
70 g of sugar
1 teaspoon vanilla paste
1 pinch of salt
2 eggs
190 g of flour
1 teaspoon of baking powder
190 ml unsweetened almond milk
250 g raspberries
3 tbsp sugar
chocolate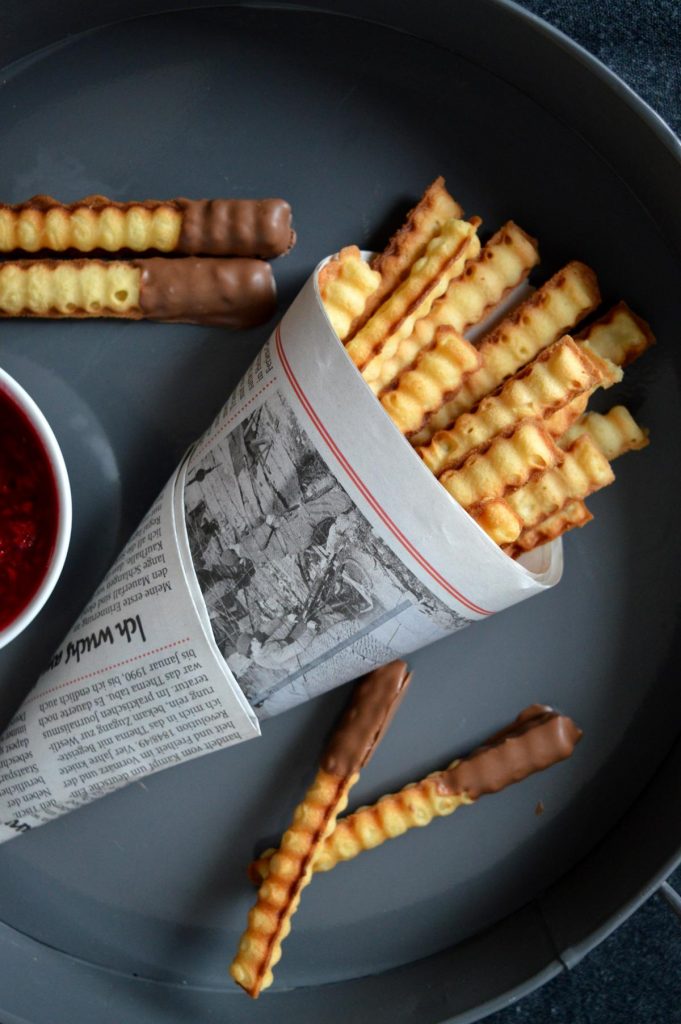 Mix the softened butter with the sugar, vanilla paste and a pinch of salt
Add the eggs and stir well until foamy
Add the baking powder, flour and milk and mix into a smooth batter
Spread the batter in the waffle iron or pour it into a piping bag and squirt nicely into the mold
Bake the waffle fries until they are golden yellow.
Melt the chocolate over the water bath and one end of the waffle fries
soak in it and let it dry
Cook the raspberries with the sugar to make a sauce and serve with the waffle fries.