Is Dante's divine comedy funny?
Hell trip

in your own

I




A divine comedy. Dante <> Pasolini in the Residenztheater Munich | Photo (C) Matthias Horn
Rating:

---

No, Dantes Divine Comedy is not funny. Anyone who thought there was something to laugh about that evening was disappointed. But if you want to expose yourself to the introspection of a great endangered person, the inferno of self-punishment of body and mind, this staging of two icons is the right one: Pier Paolo Pasolini meets the Italian national poet Dante.

The curtain rises and a sentence comes from off: The poets should be sacred to us. But they are not - neither for us nor for themselves. Innocent at most if they are still very little boys and play football. Somebody like that stands on the black, empty stage, a huge, sad football field in life. Just like in the life of Pier Paolo Pasolini, who regularly played football with the youth from the sub-proletariat where he felt comfortable. Still as an adult, successful man in a suit, as a gay, latently pedophile enfant terrible, as a political provocateur: exposed to many advertisements and film bans. In the exit, the boy pulls a tarpaulin from an Alfa GT 2000, Pasolini's favorite car, from which two men peel themselves. One of them is Pelosi, a young male hustler. He will brutally kill the famous author: "We were good enough for you when we still cost 2 lire." He does this over and over and not alone. More and more characters come and fight with them - a dance-like staged orgy of violence and sex in an endless loop.

Pasolini's body was found on the morning of November 2, 1975, on the night of All Saints' Day on All Souls, on a football field in Ostia. The evening before his death, the 53-year-old met a friend, went to the gay bar at Roma Termini station and drove to Ostia with 17-year-old Pino Pelosi. What happened next was never cleared up. An act of terror by the neo-fascists against their left critic? A political assassination? Or is it just a more or less accidental crime in the mafia milieu? In any case, Pelosi revoked his murder confession 30 years later.

With Antonio Latella has become a director of the story - in the play A divine comedy. Dante <> Pasolini of Federico Bellini - assumed that the dramaturge Laura Olivi for the moment "Most important and most exciting Italy" holds one who like them with the verses of Dante Divine Comedy grew up, has practically internalized it. Latella connects what is happening on stage with excerpts from Dante's chants. This is consistent, because Dante had a lasting impact on Pasolini. He saw his life path in the descent into hell, in the torments of the purgatory. So he tried that several times Divine Comedy to rewrite in modern form. The last attempt Divina Mimesishe published shortly before his death. In it Pasolini embodied Dante and his companion Virgil at the same time: all figures, so Pasolini, are "Emanations of himself".

Latella's staging ties in with this idea. All seven characters who appear on the bare stage in the course of the play wear the same clothes, jeans, striped shirt, leather jacket, are one and the same person, perpetrator and victim. When they have almost beaten Pasolini to death, they turn into the most important people in his existence: the adored mother, for example, who literally holds his tail by the tail. It hurts when you watch, but it's also kind of laughable. The unloved, tyrannical father who rivals him for his mother. The envied younger brother who plays football so much better. The talking raven from his film Uccellacci e uccellini, a Marxist philosopher - also an alter ego.

The scenery increases with musically pounding rhythms and singing to a kind of dance of death, a grotesque ballet of self-exposure: suddenly the figures are naked - in front of the audience, but above all in front of themselves. Water falls from above over the gray car, its headlights desperately blinking. It will be the only being that shows compassion. With its old windshield wipers it rubs the tears out of its eyes or from the windshield. Smile - and silence.

Then a football goal is lowered onto the stage from above. Pasolini (purified? Risen? In paradise?) Kicks the little boy's soccer ball in from the beginning - and lets his little toy Alfa roll. A comparatively calm finale in the spirit of Pasolini, who was convinced that his work only gets its true meaning through death: "Death makes a brilliant montage of our life".

The performance does justice to this statement. Even if some boos burst into the extensive violence and sex scenes. The first call "stop" after the fourth repetition of the murder! But when in the end all the (all brilliant) actors in black suits and bow ties step in front of the audience, a lot of applause - also for the dramaturge Laura Olivi and the director Antonio Latella.

An evening full of emotions and associations. Just don't think! Feel!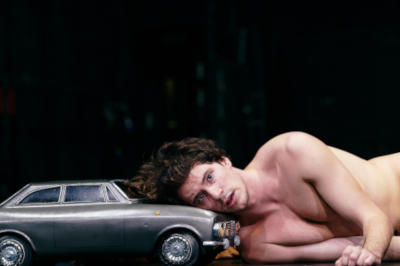 Tim Werths in A divine comedy. Dante <> Pasolini in the Residenztheater Munich | Photo (C) Matthias Horn


Petra Herrmann - March 23, 2019
ID 11299
---
A DIVINE COMEDY. DANTE <> PASOLINI (Residenztheater, March 22nd, 2019)
Directed by Antonio Latella
Stage: Giuseppe Stellato
Costumes: Graziella Pepe
Music: Franco Visioli
Light: Gerrit Jurda
Choreography: Francesco Manetti
Dramaturgy: Federico Bellini + Laura Olivi
With: Philip Dechamps, Gunther Eckes, Max Gindorff, Franz Pätzold, Nils Strunk and Tim Werths
World premiere at the Bavarian State Theater: March 23, 2019
Further dates: March 27th, 29th / April 1st, 8th, 26th, 30th, 2019

---
For more information see also: https://www.residenztheater.de
---
Mail to Petra Herrmann

petra-herrmann-kunst.de

Premiere reviews

World premieres
---

Did you like the article?

You too can support KULTURA-EXTRA!




Many Thanks.
Show: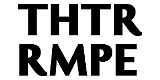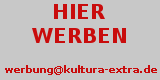 Cultural appointments
ENTER DATES
Rothschild's columns
BALLET | PERFORMANCE | DANCE THEATER
CASTOR OPERA
DEBATES
& PEOPLE
FREE SCENE
INTERVIEWS
LIVE STREAMS |
ON-LINE
PREMIERE REVIEWS
PICKING THE ROSIN
Glosses by Andre Sokolowski
WORLD PREMIERE






= cannot be topped




= okay




= goes like this




= well




= catastrophic